Welcome
Whitchurch and Ganarew Group Parish Council serves the communities of Whitchurch, Ganarew, Symonds Yat, Crocker's Ash, Lewstone, Great Doward and Little Doward in Herefordshire.
Located in the Wye Valley, the parish is part of an Area of Outstanding Natural Beauty.
Please contact us if you have questions concerning the council or if you have any issues that you feel the council should be aware of, or where it can help or support you.
---
Herefordshire Now
Please find below a link to the latest issue of Herefordshire Now, Herefordshire Council's quarterly publication to share news and information about council services with residents.
This issue features articles on our exciting upcoming LEGO Brick History exhibition, support for parents, developments to encourage economic growth, our joint campaign with Wye Valley NHS Trust to encourage the return of medical equipment and the success of a recent council takeover day involving local young people. Our centre pages this issue provide a guide to Council Tax.
---
Police Neighbourhood Community Officer
Our local plod (sorry... Police Neighbourhood Community Officer) is Simon Hall. If you have any concerns he can be contacted by email: simon.hall@westmercia.pnn.police.uk
---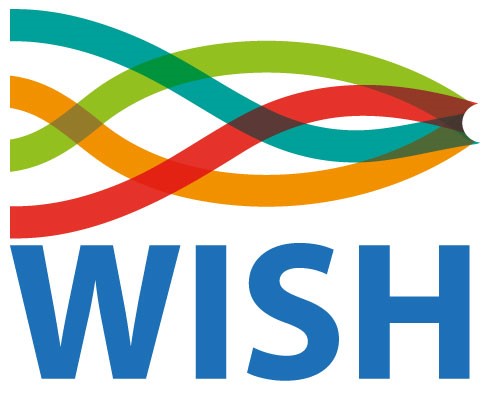 Advertise your events and activities on WISH– it's FREE
WISH, Herefordshire's community website, has a new What's On section where you can promote any events you've got coming up for free. It's quick and simple and you don't need to register with WISH to use it.
Click on the logo above for more information.
---

Your Health & Care Conversation in Herefordshire
Healthwatch is your champion for health and care services in Herefordshire. We collect your views and listen to your experiences, and feed that information back to service providers and commissioners to help improve services through what you've told us.
Across Herefordshire and Worcestershire, health and care organisations are committed to providing safe and effective services, but the way some services are run may need to change. This is partly because of a growing population and rising demands on services, and making the best of the resources available.
Due to the size of the challenge, health and social care bodies in Herefordshire and Worcestershire (and across England) are working together on a plan to help make sure health and care services are safe and sustainable for the future.
Healthwatch has been working with local groups to better understand the needs and requirements of patients in a sustainable health and care system. It is important you have your say and you can do this by completing our online survey: www.healthwatchherefordshire.co.uk/survey
Healthwatch will be feeding the information gathered from the survey and further engagement activity back to service providers and commissioners of services, so they are included in the shaping of plans for services going forward.
For more information about Healthwatch Herefordshire and our work visit www.healthwatchherefordshire.co.uk or call the office on 01432 364481
---
Recycling
Everyone is being encouraged to think about the Unusual Suspects, items that people aren't always sure can be recycled or not.
To help avoid confusion Herefordshire Council have produced a new guide for recycling which Herefordshire residents can use to find out what can and can't be recycled from your home into your green bin or recycling sack.
Making sure we only put the right things in our recycling is really important as putting the wrong items in can contaminate other clean recycling and can harm the environment through the extra treatment and transport required to remove it.
Please read the guide attached here and if you need further information please visit the recycling and waste pages on the council's website www.herefordshire.gov.uk/recycling.
Thank you for recycling responsibly
Herefordshire Council Waste Management
What's On
The Memorial Hall
Flicks in the Sticks
Flicks in The Sticks is on holiday until September. Please check here for updates.
---
Many people are not aware that the Hall has an upstairs Snooker Room with a very recently refurbished table. The room can be hired by individuals wanting an occasional or regular chance to play. There are two main Snooker groups which meet on Tuesday evenings and Thursday afternoons. Please direct enquiries to Judith Gill (07768 096438) in the first instance.
To book the Hall contact June Ruck (01600 890784)
The Hall is home to an Art class, Yoga, Short Mat Bowls, Fitsteps, Table tennis, Puppy training. There is a Good Neighbour Coffee Morning every 1st and 3rd Wednesday from 10.30 to 12 noon. All are welcome.
The Hall is a registered charity. www.whitchurch-ganarew-hall.co.uk
---
Regular activities at the Memorial Hall.
Mondays: Bowls Club 6.45 to 9.30 pm
Tuesdays: Art Group 1.30 to 3.30 pm
Yoga 7 to 8.30pm
Wednesdays: Drop In coffee morning 10.30am to 12 noon, 1st and 3rd of every month
Dog Training 7 to 8pm
Table Tennis 7 to 9.30pm
Thursdays: Fitsteps 10.30 to 11.30am and 6.45 to 7.45pm
Bowls 1.45 to 4.30pm
Body Zone 8 to 8.45 pm
Fridays: Flicks in the Sticks monthly between September and May
The Hall also runs Live Jazz nights 4 or 5 times a year.
Snooker: Two groups, Tuesday evenings and Thursday afternoons and individual players can book by arrangement.
If you would like to join in any of these activities, contact the Booking Clerk Mrs June Ruck 01600 890784 or Judith Gill 07768 096438.
---
100 Club (No exercise involved!!!)
The Whitchurch and Ganarew Memorial Hall 100 Club supports the Hall by raising money for the Refurbishment Fund. Membership of the 100 Club is by purchase of one or more numbered shares. A share costs £12 per year and every four months a draw of all paid-up shares is held. At the draw, half of the money raised by the shares in the previous four months is transferred to the Refurbishment Fund and the other half is given as prizes to the holders of three shares drawn at random.
Since it was started in 2011, the 100 Club has raised almost £3000 for the Refurbishment Fund. Application forms are available in the Hall or by email from Trevor Nicholson at trevor235@trevor235.plus.com.
---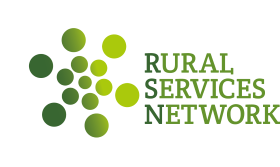 The Rural Services Network is the national champion for rural services, ensuring that people in rural areas have a strong voice. Their purpose is to fight for a fair deal for rural communities to maintain their social and economic viability for the benefit of the nation as a whole.
If you are interested in the work that they do, please click on their logo to be taken to their website.
---
If you would like your event listed on this page please email the information to either Graham Litson or Roger Smith.
---
Local News
---
A40 ROAD SAFETY MEETINGS / STATUS JUNE 2019
Introduction
The Chairman and Clerk as resolved by the Parish Council have recently held meetings with responsible members of The Road Safety Partnership and Highways England to determine what improvements can be taken regarding the traffic movement and conditions at Whitchurch and Ganarew on the A40.
Recent accident statistics demonstrate 2 accidents resulting in fatalities, 3 resulting in serious injuries and 4 resulting in slight injuries. Each accident is fully investigated including possible causes by the above two agencies.
Results from discussions
Following the recent fatalities, a full assessment of the A40 has been made by Highways England from the Wilton roundabout through Whitchurch and Ganarew to the Herefordshire / Monmouth border. This has included both East and West directions and all associated exits / entrances and slip roads and signage as well as the average speed of traffic recorded over a full period of one week.
Their investigations show that a significantly higher than average number of accidents has occurred in the Daf-y-Nant area as well as in an area close to Wilton roundabout. They are currently carrying out analysis of their findings to determine possible actions. This will take several months including a submission to the controlling body of The Internal Governance Committee who make the final decision regarding recommendations - these being set against other road priorities and the budget available.
It was agreed that a further review meeting with Highways England would take place in six months' time estimated at January 2020 when the findings / recommendations can be discussed.
---
C1257 Road Closure Symonds Yat update.
This continues to cause vexation for the residents and businesses in Symonds Yat West. We are continuing to get updates from Balfour Beatty who are doing all they can in very difficult circumstances.
I have posted all the notes and an accompanying map on the website. Please click the blue buttons to read them.
---
Whitchurch Clock Tower
A statement from Whitchurch and Ganarew Group Parish Council

February 2019

The parish council has become aware that some residents believe that the Whitchurch Clock Tower is owned by the parish council and as such it is their responsibility to maintain and manage this listed building.

The parish council would like to make it clear that they do not own, and never have had ownership of the clock tower, and therefore (confirmed after taking legal advice) have no responsibility for its maintenance, insurance, repairs or any other associated liabilities.

It is not registered with the Land Registry and extensive research by the parish council in the County Records Office have proved fruitless. We have demonstrated that ownership/trusteeship of the building is not available through the normal legal administration.

Should anyone reading this have any evidence to demonstrate the current ownership of the clock tower we would be delighted to hear from you.

The parish council over the past years have paid for the clocks annual service and any repairs that are required, and for the electricity supply and will continue to do so until proper ownership is established.

Following legal advice, the parish council will be writing to Herefordshire Council. As the clock tower is a Grade II listed building, they have a responsibility for its upkeep.

This statement will be updated as more information becomes available.